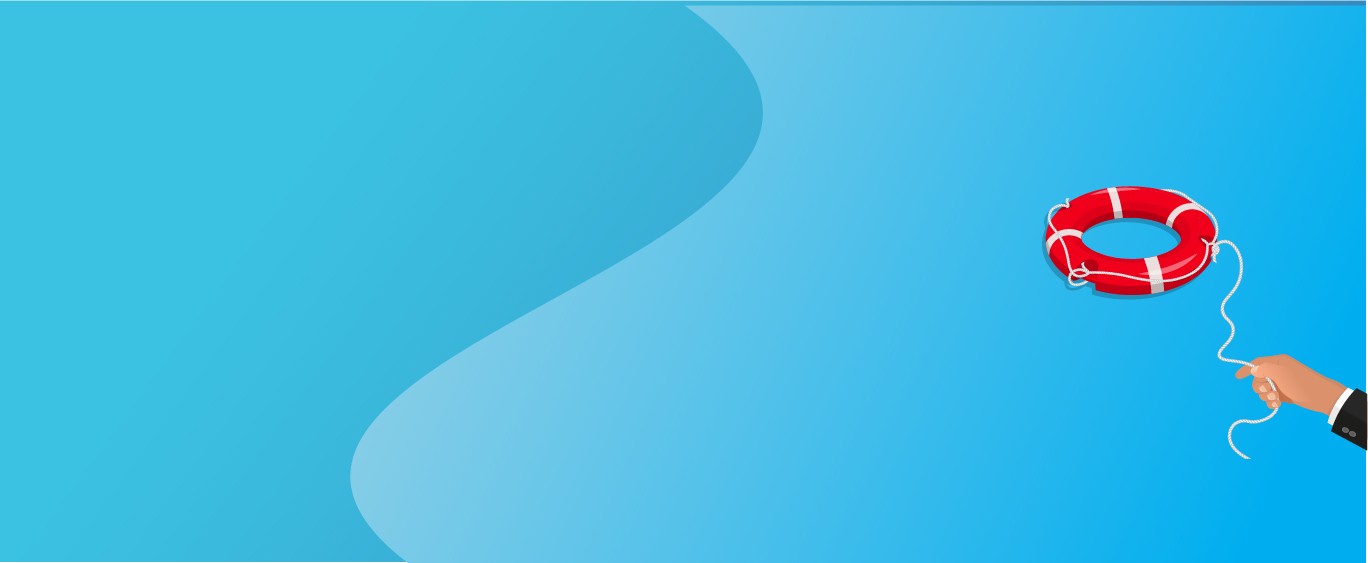 Frequently Asked Questions about Data Protection
We cover a range of topics to help you understand more about Data Protection
Is Data Protection impacted by Brexit?
In a word - yes! Before the end of 2020, there was much debate and speculation as to what would happen to the transfer of personally identifiable data from the European Economic Area (EEA).
The worst-case scenario was that from January 1st 2021 data being received from the EEA would grind to a halt until businesses had adapted to the restrictions and new measures imposed by the European Union (EU).
Fortunately, we have entered into a bridging period, until at least the end of April 2021, if not June whilst the UK government and EU parliament agree whether the UK's own Data Protection Act is sufficient enough, providing adequate and relative safeguards as the EU's General Data Protection act does.
What Can I Do to Prepare?
Before the end of the transition period, you should look at your international flows of personal data and consider how you may continue to receive these transfers lawfully at the end of the transition period. You may need to implement additional safeguards to allow the transfer of data from the EEA to the UK which could be in the form of standard contractual clauses.
There are various other things that you should consider, including:
Nominating a Lead Authority

Confirming Whether or Not You Need to Appoint an EU or UK Representative

Reviewing and Updating Policies and Procedures with Respect to the UK and EU GDPR
Do I Need an EU Representative?
If you offer goods or services to individuals in the EEA or are monitoring the behaviour of individuals in the EEA and you have no offices, branches or other establishments in the EEA you may need an EU representative after the transition period.
You will need to consider in which EU or EEA state your representative will be based and put in an appropriate written mandate for that representative to act on your behalf.
You do not need to appoint a representative if:
You Are a Public Authority

Your Processing is Only Occasional, of Low Risk to the Data Protection Rights of Individuals, and Does Not Involve the Large-Scale Use of Special Category or Criminal Offence Data
GDPR stands for 'General Data Protection Regulation'. It applies to all EU countries and becomes enforceable on 25 May 2018. Its goal was to bring the current Data Protection regime up to date, allowing free movement of personal data around the EU as well as strengthening rights of individuals around the use of their personal data and increasing the fines dramatically for those who don't comply.
The Data Protection Act 2018 sets out the framework for data protection law in the UK, updating and replacing the DPA 1998.
It sits alongside the GDPR, and tailors how the GDPR applies in the UK. It also sets out separate data protection rules for law enforcement authorities, extends data protection to some other areas such as national security and defence, and sets out the Information Commissioner's functions and powers.
The ICO is the 'Information Commissioners Office'. Their role is to uphold information rights in the public interests, promoting openness by public bodies and data privacy for individuals.
The ICO are responsible for promoting good practice in handling personal data and giving advice and guidance on data protection, helping to resolve disputes and enforcing compliance, among other things.
What Are My Business' Responsibilities?
As you can appreciate, the GDPR and DPA 2018 cover a large number of obligations for businesses, but a good place to start is to consider how you are complying with the principles of GDPR.
These principles say (in a summarised form) that personal data shall be:
Processed Lawfully, Fairly and in a Transparent Manner in relation to the Data Subject ('Lawfulness, Fairness, and Transparency')

Collected for Specified, Explicit, and Legitimate Purposes, and Not Further Processed in a Manner That Is Incompatible with Those Purposes ('Purpose Limitation')

Adequate, Relevant, and Limited to What Is Necessary in relation to the Purposes for Which They Are Processed ('Data Minimisation')

Accurate and, Where Necessary, Kept up to Date ('Accuracy')

Kept in a Form Which Permits Identification of Data Subjects for No Longer Than Is Necessary for the Purposes for Which Personal Data Is Processed ('storage Limitation')

Processed in a Manner That Ensures Appropriate Security of the Personal Data ('Integrity and Confidentiality')
The GDPR goes on to say that 'The controller shall be responsible for, and be able to demonstrate compliance with, paragraph 1 [all of the above] ('accountability').
Any information relating to an identified or identifiable natural person ('data subject'); an identifiable natural person can be identified, directly or indirectly, in particular by reference to an identifier such as a name, an identification number, location data, an online identifier or to one or more factors specific to the physical, physiological, genetic, mental, economic, cultural or social identity of that natural person.
Any operation or set of operations which is performed on personal data or sets of data, whether or not by automated means, such as collection, recording, organisation, structuring, storage, adaptation or alteration, retrieval, consultation, use, disclosure by transmission, dissemination or otherwise making available, alignment or combination, restriction, erasure or destruction.
The natural or legal person, public authority, agency or other body which, alone or jointly with others, determines the purposes and means of the processing of personal data.
A natural or legal person, public authority, agency or other body which processes personal data on behalf of the controller.
Any freely given, specific, informed and unambiguous indication of the data subject's wishes by which he or she, by a statement or by a clear affirmative action, signifies agreement to the processing of personal data relating to him or her.
What Are the Benefits of Getting Data Protection Right?
The benefits of ensuring compliance span wider than you would think. You may just believe that compliance will just help with the protection of personal data and although this is a key factor, it goes much further than this.
Companies that comply with DP law can find that there is also a positive impact on*:
Customer Satisfaction

Customer Trust

Targeted Leads for Marketing

Revenue

Employee Morale

Reputation and Brand Image
* Taken from Research Carried out By Capgemini in 2019.
What Is a Personal Data Breach?
A breach of security leading to the accidental or unlawful destruction, loss, alteration, unauthorised disclosure of, or access to, personal data transmitted, stored or otherwise processed. Remember, it is more than just about losing personal data!
What Should We Do If We Discover a Breach Has Occurred?
Firstly, it is important to understand how to recognise a breach. If you believe a breach may have occurred there are some simple steps that you can follow that will get you on the right path:
Assess the Risks

Determine If You Need To Report to the ICO

Determine if You Need to Inform Impacted Individuals

Document the Breach

Fix the Breach (and Ensure That There Is No Opportunity for the Breach to Happen Again)
How Long Do We Have to Report a Breach?
If you have determined that the breach is notifiable to the ICO, you must report it no later than 72 hours after becoming aware of it. The best course is to report as soon as possible once you have enough information to be able to provide a report.
If you don't have all the information yet, report what you can within the timescales while you continue to investigate and follow up with supporting information as soon as it is available.
If you take longer than 72 hours, you must inform the ICO of the reasons for the delay. This could have an impact if the ICO decide to take action against your company.
How Long Do We Have to Inform an Individual about a Breach?
If you have determined that the breach is likely to result in a high enough risk to inform the concerned individuals, you must do this without undue delay. In other words, this should take place as soon as possible.
You may be obligated to inform the individual within the same 72-hour period as you are required to inform the ICO. However, think about if this were your data and a breach occurred, you'd want to know as soon as possible. That individual may also need to take action to avoid fraud (for example) by changing their bank details so don't delay in informing them.
What Individual Rights Do People Have?
There are 8 key rights that individuals have under GDPR. These rights also apply to you in day to day life, whether with your phone company, your broadband provider or an online retailer.
Individuals have the right to be informed about the collection and use of their personal data. You may see this achieved through privacy notices for example.
Individuals have the right to obtain confirmation as to whether or not personal data concerning them is being processed, and where that is the case, access to their personal data as well as other supplementary information.
Individuals have the right to have their inaccurate personal data rectified.
Right to Erasure (aka "the Right to Be Forgotten")
Individuals have the right to have a controller erase their personal data in certain circumstances.
Right to Restriction of Processing
Individuals have the right for a controller to restrict processing of their personal data in certain circumstances. This means that the controller will temporarily put a stop to further processing for a particular duration.
Right to Data Portability
Individuals have the right to receive the personal data concerning them, which they have provided to a controller. They also have the right to have that data transmitted to another controller.
Individuals have the right to object to the processing of their personal data in certain circumstances.
Rights Related to Automated Decision-Making, including Profiling
Individuals have the right not to be subject to a decision based solely on automated processing, including profiling, which produces legal effects concerning him or her or similarly significantly affects him or her.
How Long Do We Have To Deal With a Request?
All rights must be dealt with within 1 calendar month – however, as each month is made up of different days, the ICO have recommended that 28 days from the day of receipt should be adopted. It is possible to extend by 2 further months, depending on complexity and number of requests.
You cannot charge to deal with a right – however, if it is considered to be 'manifestly unfounded' or 'excessive' (because of the repetitive nature) – you may charge a reasonable fee. Any fee must consider the administrative costs of providing the information/communication.
Can the ICO Fine Us If We Don't Comply?
The ICO has the power to issue a monetary penalty for companies that do not comply with certain factors of DP law.
How Much Could We Be Fined?
There are 2 tiers of penalty that can be used by the ICO to issue a fine, depending on the nature of the infringement. These are as follows:
€20,000,000, or 4% of Worldwide Turnover (Whichever Is Higher)

€10,000,000, or 2% of Worldwide Turnover (Whichever Is Higher)
What Factors Will The ICO Take into Consideration When Determining How Much to Fine?
The fine amount will be determined by several 'aggravating factors'. Some examples of these are as follow:
The Nature, Gravity, and Duration of the Infringement

Whether the Infringement Is Intentional or Negligent

Actions Taken to Mitigate the Damage Suffered by Individuals

The Degree of Cooperation with the ICO

Whether the Infringement Was Notified to the ICO

Previous History of Enforcement Action
Is There Any More Information That Will Help Me And My Business?
Below you'll find some Factsheets on some of the hot topics of the moment, including information on processing data during the pandemic and keeping your children safe while online, and what this means for your business.
We have created a series of Frequently Asked Questions videos to help you understand more detail on some key topics of GDPR and Data Protection. Below is a taster of what is available on YouTube.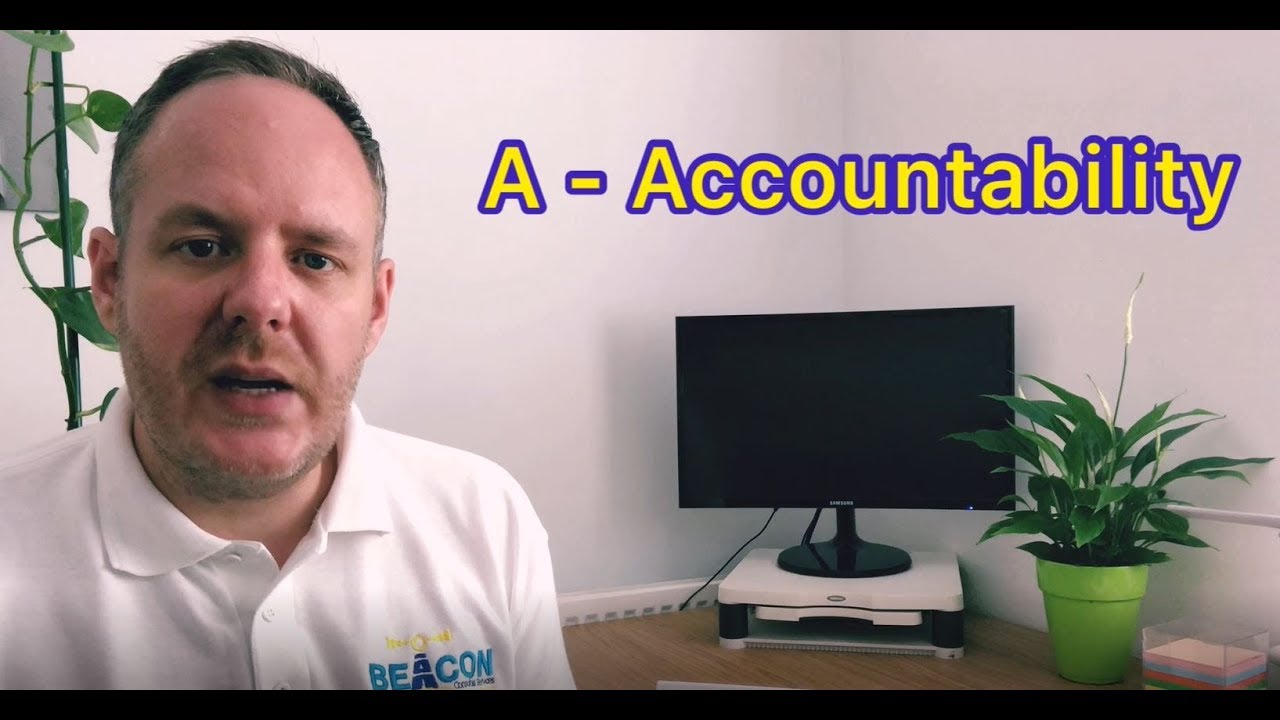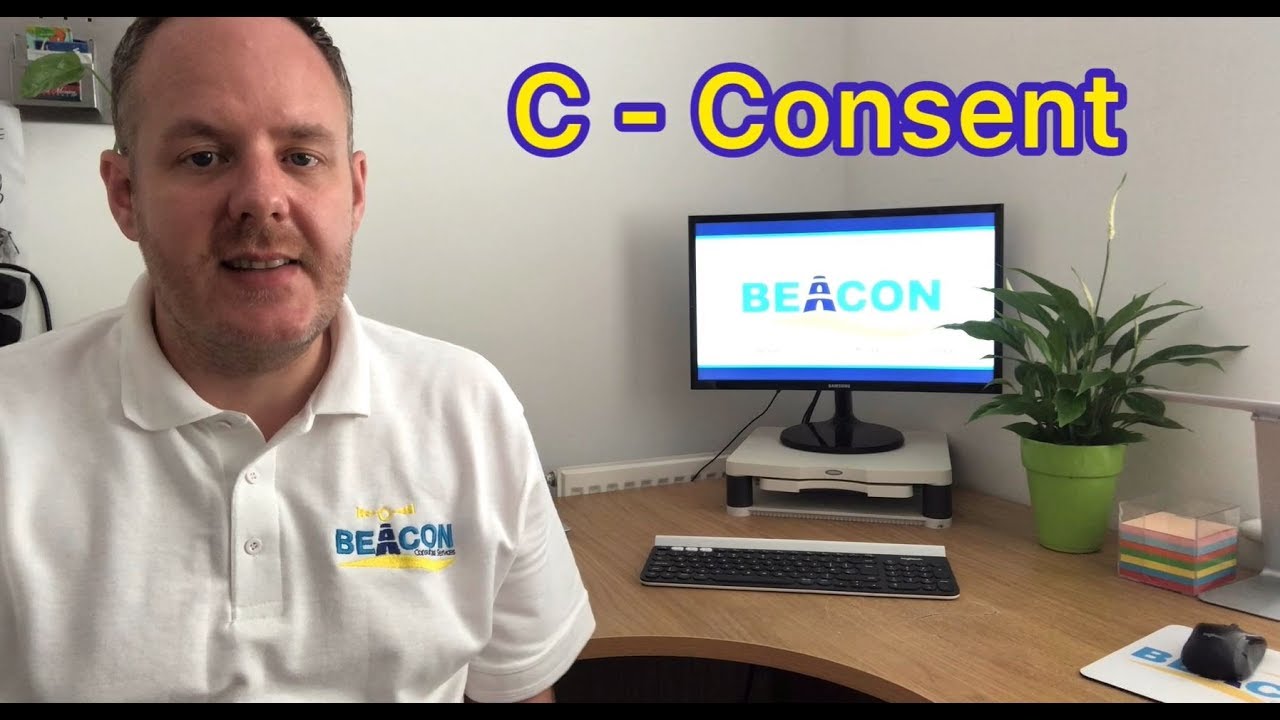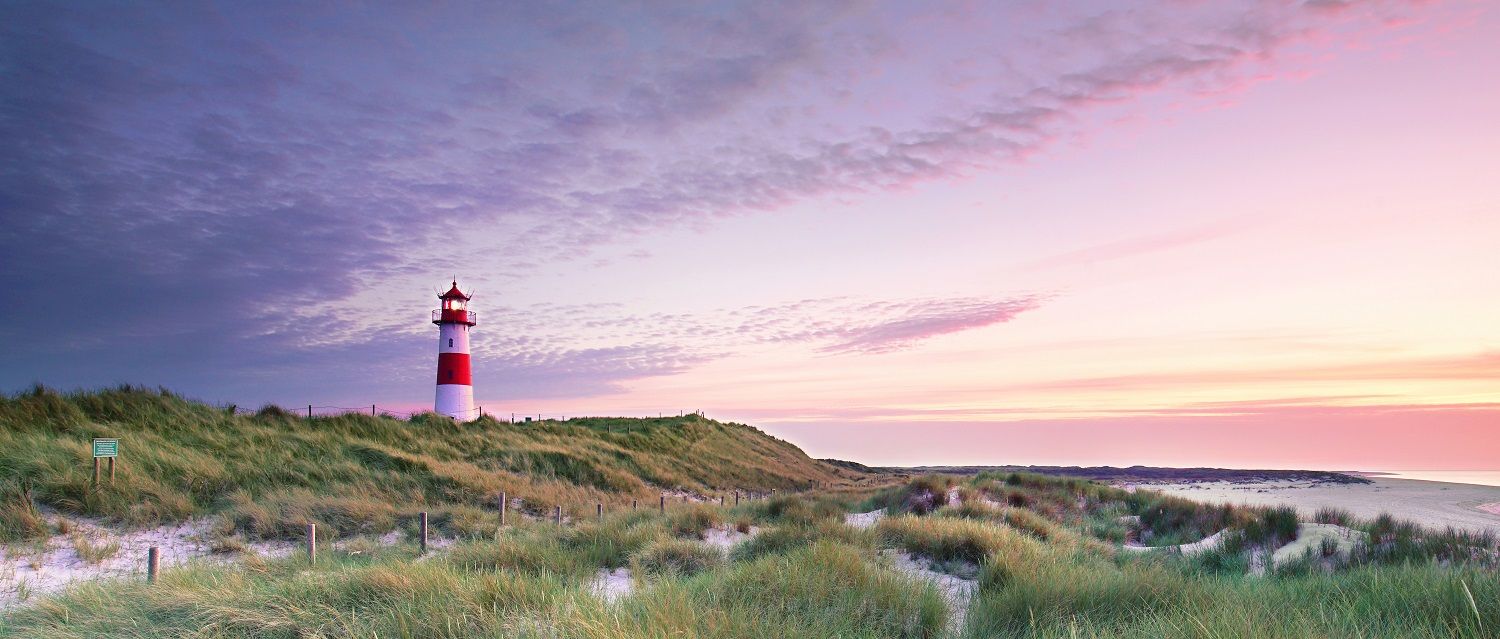 Our data protection consultants are happy to answer any other enquiries about our services.